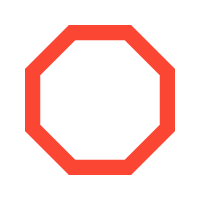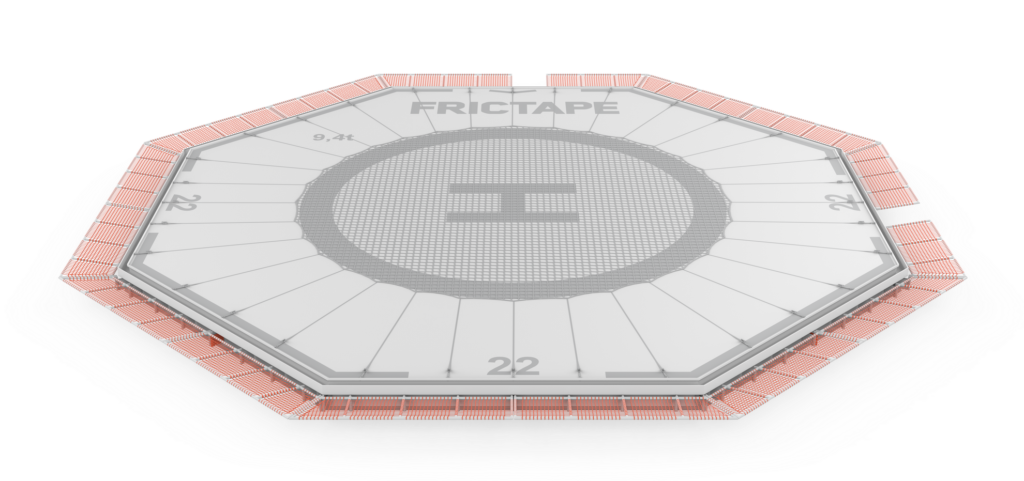 Helideck Perimeter Safety Net
THE WORLD'S SAFEST AND MOST WIDELY USED PERIMETER NET
INTERESTED? CONTACT US OUR GLOBAL PARTNERS ARE AT YOUR SERVICE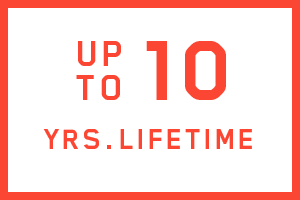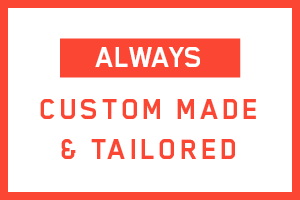 Frictape Perimeter Net offers market-leading safety for all personnel on the deck. Our nets are uniquely designed and custom-built for your helideck, providing standard-exceeding strength, reliable functionality and lowest lifetime costs in the industry.

Our perimeter nets are installed in days vs typically weeks for metal mesh based nets; this means that with both material and installation costs taken into account, Frictape is typically always the lowest cost option !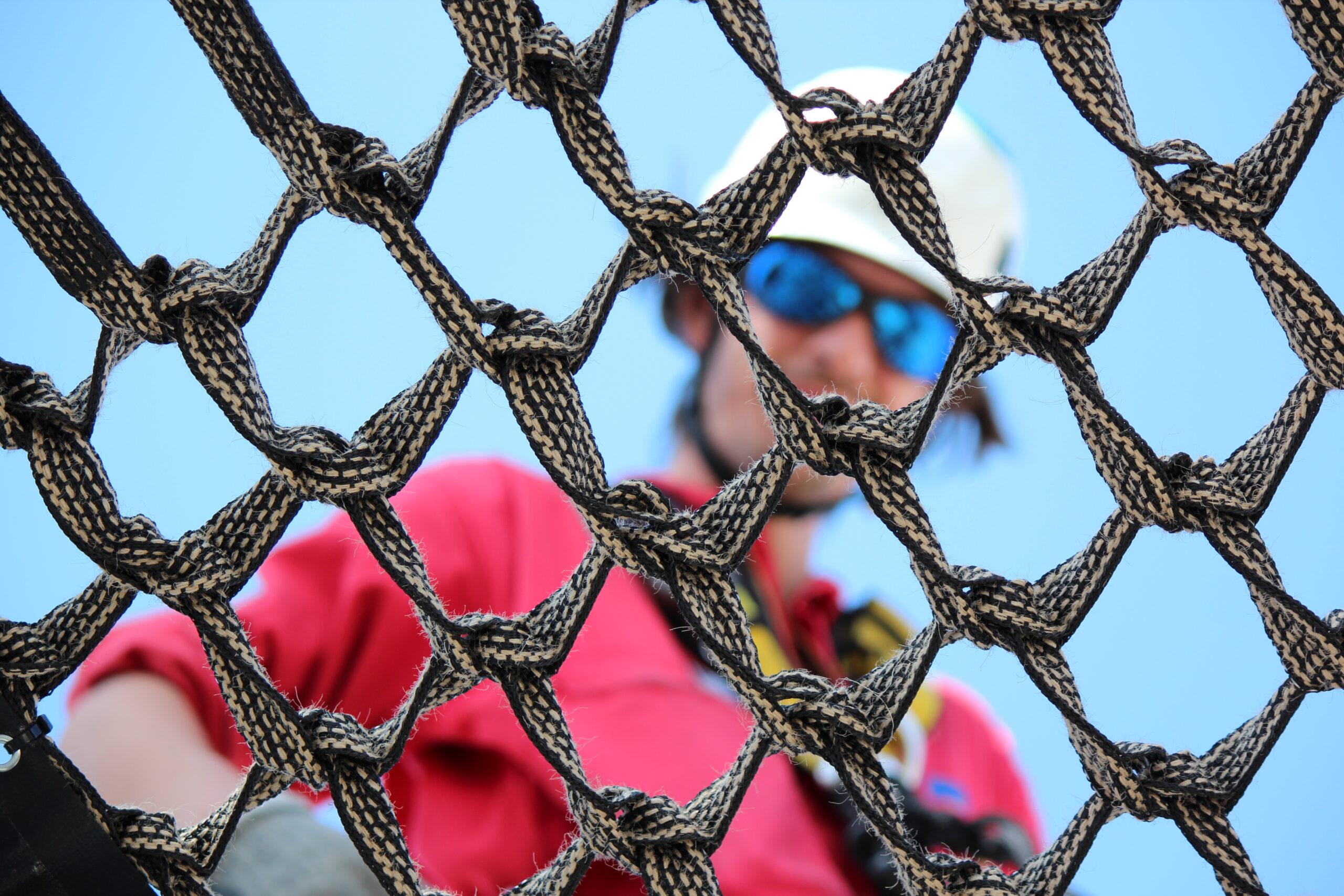 THE SAFEST AND MOST WIDELY USED PERIMETER NET
Frictape Perimeter Nets are the safest on the market for a solid reason: they do not have weak points. Our nets produce a safe and effective hammock effect that absorbs the kinetic energy of falling objects or persons without fear of re-bounce.
The benefits of balanced strength and fail-safe structure of Frictape Perimeter Net come into effect especially when the net is damaged: even several cuts will not affect its ability to safely stop and contain a falling person. This results in market-leading safety and reliability,
As a proof of excellence, our Perimeter Nets are world's most popular choice with over 800 sets delivered
See how our perimeter net performs in a pull-through test which is the official way of testing the strength of perimeter nets: (and if you are interested, check out also the comparison to metal mesh net here)
CERTIFIED AND TESTED QUALITY
Frictape Perimeter Nets are always tested thoroughly in laboratory conditions with more than 10 000 kg force, as well as with rigorous, real-life dynamic testing. As a proof of the safety and compliance to standards, our nets hold the ABS and DNV type approval certificates that make our nets unique in the offshore world.
Our Perimeter Nets are also the only nettings in the market that fully comply with CAP437 and UK Oil & Gas guidance. Based on extensive field testing in challenging conditions, the strength of our nets is known to exceed the CAP437 requirements with a good margin up to the end of their estimated lifetime of 10 years.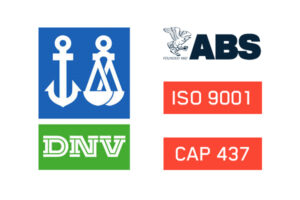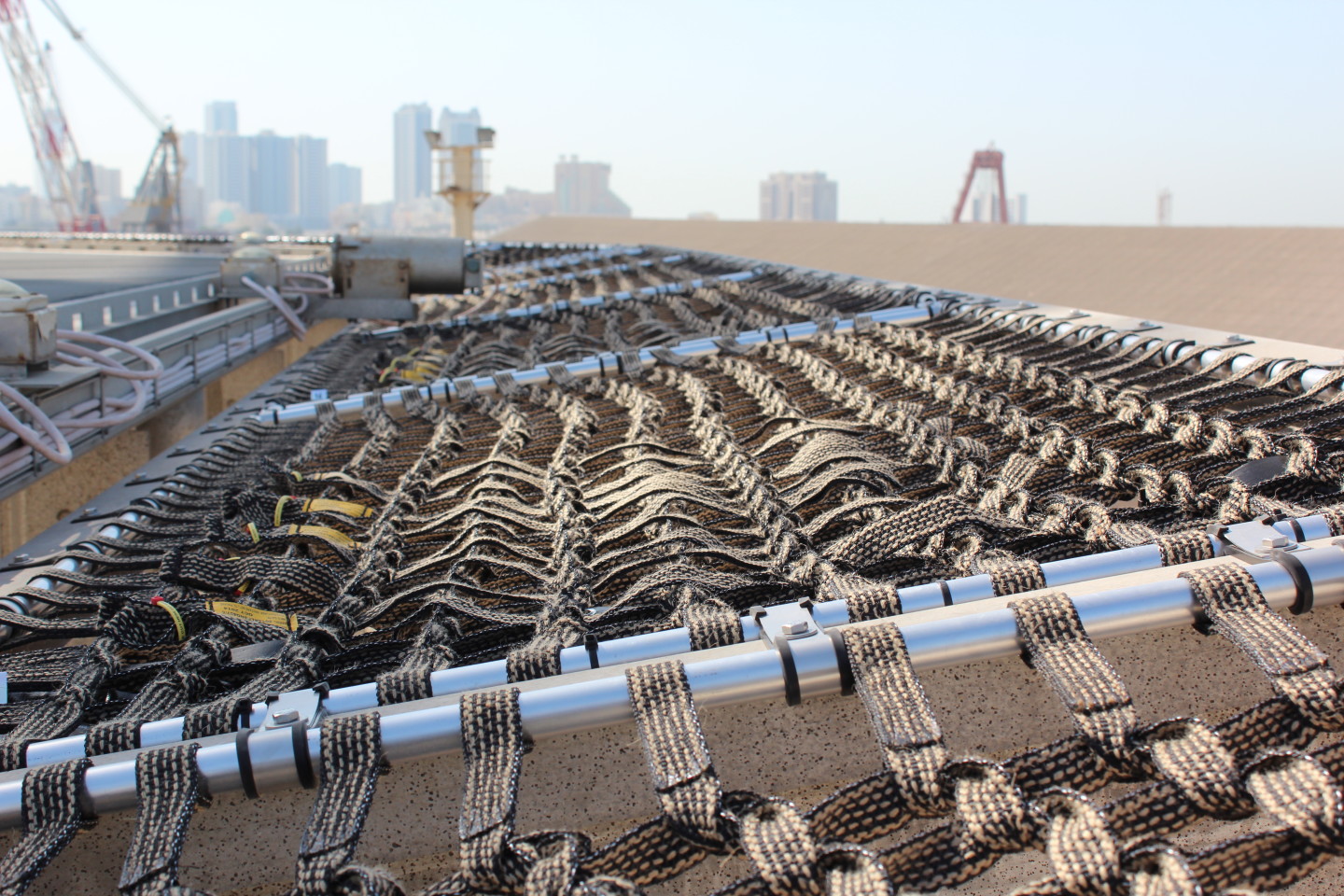 CONVENIENCE AND SAFETY OVER EXTENDED LIFETIME
The material used in our Perimeter Nets is a unique blend of synthetic and natural fibers, developed by Frictape. The material effectively resists UV radiation and other weather caused abrasions such as heat, moisture and seagull guano. This results in an extremely durable net that has a market-leading lifetime expectancy of 10 years, which is significantly longer – and also safer – than traditional metal mesh solutions.
For superior reliability and convenience, our Perimeter Nets come with a unique annual strength testing solution that gives you reliable information on  current condition of your nets as well as expected lifetime remaining in a low cost and effortless way– so it allows you to plan work well in beforehand, making sure that all maintenance can be executed effectively and safely.
Frictape Perimeter Net packaging is designed to fit through standard vessel doors and to be carried in stairs. Every net is individually packed and numbered, minimizing hassle in installations and possible future repairs.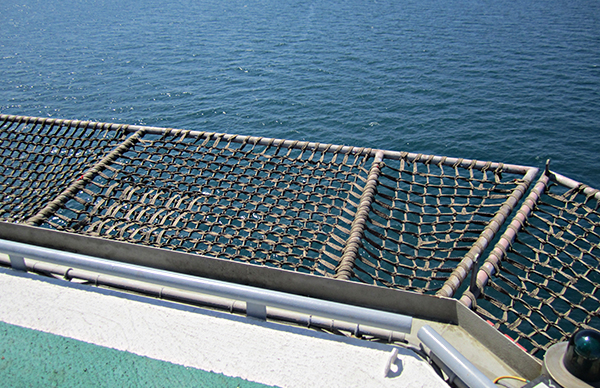 40-80% SAVINGS IN LIFETIME COSTS
Frictape Perimeter Nets delivers cost savings. Easy installation, long lifetime, convenient testing and effortless repair of our nets leads to concrete savings with predictable investment costs and minimum downtime.
Installing our nets is a fast and simple task, normally taking only a few days. Each module is tailor-made to fit a specific location.
Maintenance and repair costs of our nets are extremely low –  condition of each panel can be verified by visual examination and annual testing. If any part needs to be changed, unique numbering ensures that parts can be identified and changed correctly. The replacement condition for our nets is defined by the strictest UK Oil & Gas Guidance for perimeter nets.
All this combined with easy handling, storage and transport guarantee lowest total cost of ownership in any operations.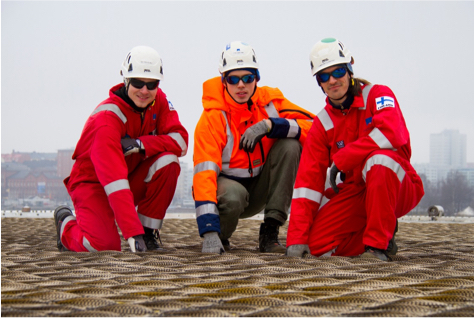 EFFORTLESS AND FAILS-SAFE INSTALLATION
Frictape Perimeter Nets have been designed to be installed as effortlessly as possible, process is extremely straightforward and can be done without any tools. Our nets are always installed following a standardized process, developed exclusive for this purpose.
All our nets are custom-made, including attachment points to the frame, to ensure correct installation. They can be tailored for various shapes and allow measurement inaccuracies. The net attachments are made with same textile material as the nets themselves, eliminating extra joiners or clips which normally are the weakest links.
In most cases, installation can be completed in a few days. For most efficient and correct installation, we recommend using our Frictpape Installation Services, made up of very experienced, IRATA L2 and L3 rope access professionals. We also offer extended 5 year product warranty when installation is carried out by us.
In addition to individually numbered and packed nets, you always receive a helideck layout that shows the location of each net, plus clear installation instructions.
From maintenance point of view, Frictape is more advantageous than stainless steel net. Additionally, I did select Frictape because I believed that it would last longer than stainless steel safety net and HCA inspector highly recommended Frictape.

DARIUSZ BUDA
Master / Fugro Synergy