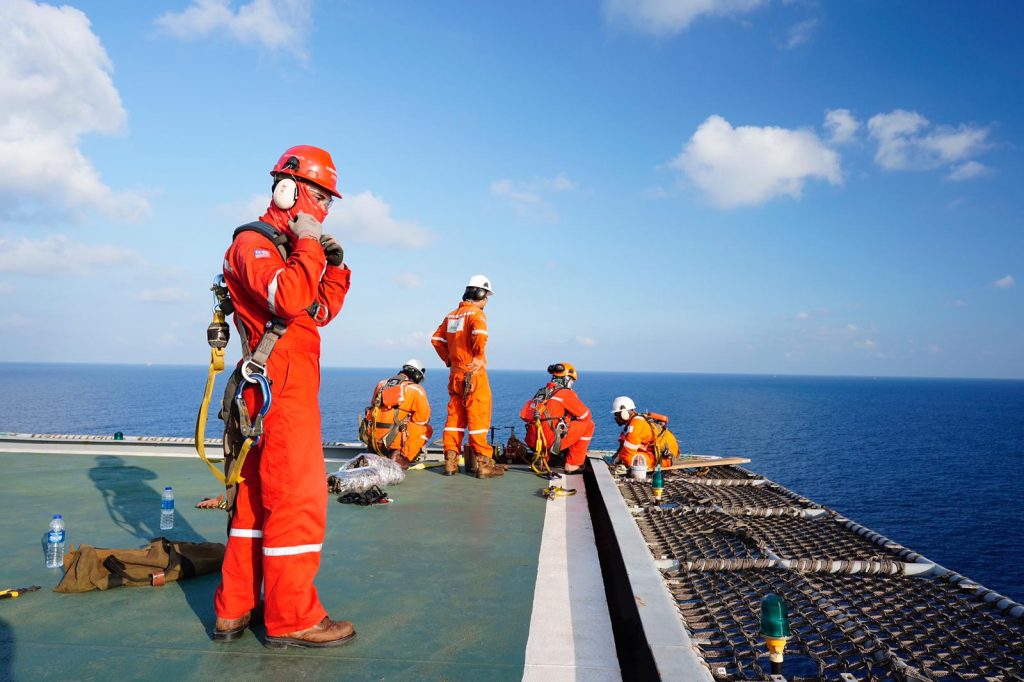 Installation
Unique design and construction of Frictape Nets allow for hassle-free and fast installation. To avoid wasting much-needed resources on your side, we also offer professional, highly qualified personnel for installation projects.
Expert installation services, minimum downtime, Customer satisfaction 9.4 out of 10!
Our Perimeter Nets can be installed in days instead of weeks, significantly reducing your operational downtime.
Installation is done professionally without tools: Perimeter Nets are installed directly to frame, without need for fasteners, clips, bands or joiners which can all form weak links.
Our service technicians hold rope access certifications (IRATA level 1 & 2 & 3, Bosiet & Mist) and are very familiar with safety procedures in offshore environments. With customer satisfaction score of  over 9 (out of max 10), our installation services continue to receive very good customer feedback on meeting expectations and getting the job done.
We also conduct installations for Frictape Landing Nets if required.